Tips to Get Rid of Pesky Malware from your WordPress Site
October 3, 2022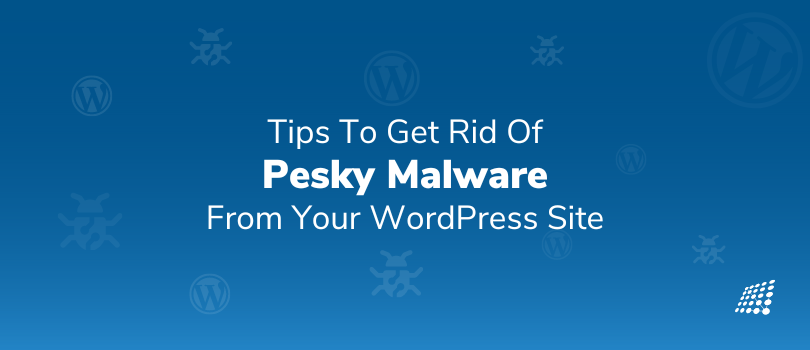 Are you a business owner? Then having a WordPress site is one of the most important steps for taking your business to the next level! Why? It's simple because WordPress and its accompanying features make it effortless to entertain, notify, and teach your subscribers and readers. But since it's one of the most popular Content Management Systems and is still prone to security vulnerabilities, it's also a target for hackers and other malicious entities. 
Did you know that WordPress encounters attacks at an average of 90,000 attacks per minute? 
So unless you are proactively defending your WordPress site, there are many ways how malware can slyly enter your WordPress site. Follow these tips on how to remove malware from WordPress website if you are worried your WordPress site is impacted by Malware. 
How do WordPress sites get hacked?
Before knowing how to remove malware from WordPress website free of charge, let's first check out how do WordPress sites get hacked. 
File permissions are incorrect 
Your web server makes use of many rules to control access to website files. So if file permissions are too relaxed, hackers can seamlessly modify website files in such a way. 
Vulnerable CMS, themes or plugins
Very often, attackers bank on third-party components or vulnerabilities in CMS to take advantage of websites. One of the primary causes of hacked websites is automated attacks that target known website vulnerabilities. To avoid this, keep your CMS and third-party components updated with the latest patch at all times. 
Weak passwords 
Hackers make use of endless login combinations to get unauthorized access to websites. You're more prone to fall victim to a brute force attack if you're using easy-to-guess or weak credentials on your database or website. This increases the chances of you falling prey to a malware attack particularly if you're not using a website firewall to prevent it.  
How do I know if my WordPress site has been hacked?
If you are wondering, "how do I know if my WordPress site has been hacked?", here is what you need to look out for. 
Obvious issues on your website 
Malware makes it really obvious your website is hacked as it is apparent to every visitor that checks out your website. You, as an admin, may not be able to see these symptoms which can cost you dearly. While you may not be able to figure out how to check if WordPress site is hacked, there are some obvious signs. 
You could click through from Google and witness spam pages. Hackers use legitimate sites to enhance their SEO rankings and drive traffic to their own websites. These pages can have phishing content designed to get credentials out of people. 

You may see pop-ups with unrelated and weird content on your website. Spam pop-ups can either be owing to something that has passed through an advertising network or malware on your website. 
Spam results for your website on Google
If you google your brand name or the keywords you rank for and you may find:
Japanese characters in the search results.

Meta descriptions have junk values such as unrelated keywords.

Big red notices saying that your site is on Google blacklist.

The site that is hacked appears along with your website name

which acts

as a warning signal to your potential visitors. 
How to remove malware from your WordPress site?
If your WordPress website is hacked how to fix it comes to your mind, let us break it down for you! 
Create a backup for your

full WordPress website
Before you do anything, it's crucial to have a backup file for your website. After all, you could lose all of your vital files and data and would then have to end up figuring out how to find hacked WordPress files. So always ensure you have a reliable backup of your WordPress site, to begin with.
Creating a backup of the hacked site makes it easier to get rid of malware files. 

By comparing the WordPress files of the good backup with those of the post-hack version, you'll be able to remove malicious code much faster.

Every server has a backup option. Check your server option and ensure you conduct a complete website backup (this includes files and database).
Reinstall WordPress, all plugins and all themes
Reinstalling all your plugins and themes is another way how to remove malware from WordPress website.
Make sure you

reinstall WordPress with the same version of the website installed. Update wp-config. Php file with database credentials.

Reinstall all your plugins from the WordPress repository or fresh downloads from the premium plugin developer. 

Do not install old plugins. Do not install plugins that are no longer maintained.

Reinstall your theme from a fresh download. If you customized your theme files, reference your backup files, and replicate the changes on the fresh copy of the theme.
Upload your uploads folder
Uploading your uploads folder is also another way on how to clean hacked WordPress website.
You need to get your old image files copied back up to the new wp-content > uploads folder on the server. 

However, you don't want to copy any hacked files in the process. 

This is a tedious process as you will need to carefully examine every year/month folder in your backup and look inside each folder and make sure there are ONLY image files and no PHP files or JavaScript files or anything else you did not upload to your Media Library. 

Once you have checked each year/month folder, you can upload these to the server using FTP.
Reset passwords, username and permalinks
After you finish examining all the files and folders and scan WordPress site for malware online by following the proper process, it's a wise idea to go ahead and reset passwords, username, and permalinks. 
Go to Settings > Permalinks and click Save Changes. This will restore your .htaccess file, so your site URLs will work again. 

Reset all admin usernames and passwords from the admin dashboard. If there is an unused or fake account admin account, make certain to remove all of those accounts. 
Use a security plugin: Wordfence security plugin
We recommend that you use a security plugin to scan your WordPress website. There are security plugins that make it seamless to scan your website effortlessly and that too within minutes. Take for instance, the Wordfence security plugin. 

WordFence Security's WordPress malware scanner makes removing malware from your WordPress site easy and effortless. 

The plugin also includes a scheduled security scans feature to automate the process, keeping your WordPress site secure without too much micromanagement on your end.
And there it! That's what you need to know about WordPress hacked 2022 websites and how to remove malware from your site. If you need more help with removing malware or any other software development query, get in touch with our professional team of experts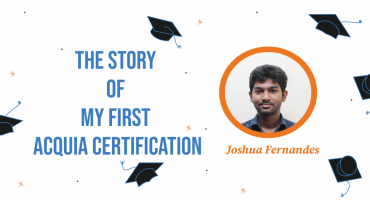 The Story of My First Acquia Certification
November 3, 2020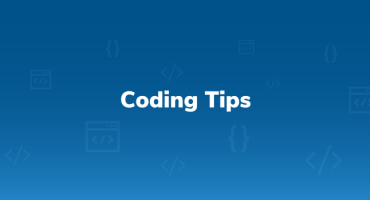 Coding Tips, Duke Experience
March 14, 2018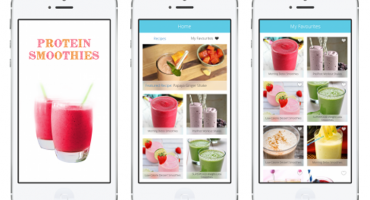 Case Study – Protein Smoothies (Mobile App)
June 5, 2014