Mobile Application Development Services
Supercharge Your App Launch: Master First-Level Testing and Live Device Configurations for Android and iOS with Our Expert Guide!

Valid till Mar 31, 2023
Image
Mobile App Development Services (Hybrid & Native) with UAT Testing and Quality Assurance
In today's digital world, having a mobile app for your business is essential. At SJ Innovation, we understand the importance of a mobile app for your business, and our team of skilled developers can create the perfect app tailored to your needs.

From ideation to deployment, we work closely with you to bring your vision to life. We offer end-to-end mobile app development services for both Android and iOS platforms, ensuring that your app runs seamlessly on all devices.

Contact us today to discuss your mobile app development needs, and let us help you take your business to the next level!
Image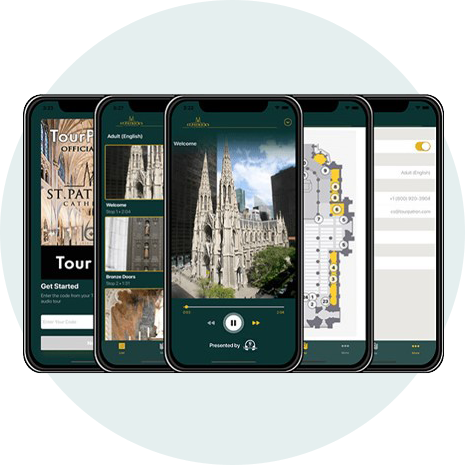 How can our services benefit your business?
Increased visibility
A mobile app can help increase your brand's visibility and reach a wider audience. With a mobile app, your customers can easily access your products and services from anywhere and at any time.
Improved customer engagement
Mobile apps can provide a personalized experience to your customers and improve their engagement with your business. You can send targeted notifications, provide loyalty rewards, and offer personalized recommendations based on their behavior.
Increased Sales
Mobile apps can help you generate more sales by providing customers with an easy and convenient way to purchase your products or services. You can also offer discounts and promotions exclusively to your app users.
Enhanced Customer Service
Mobile apps can provide a faster and more convenient way for your customers to reach out to you for support. You can integrate chatbots and other customer service features to improve the overall experience.
Competitive Advantage
Having a mobile app can give you a competitive advantage over businesses that do not have one. It shows that you are innovative, customer-centric, and willing to adapt to changing technology trends.
Cost-effective marketing
Mobile apps can serve as a cost-effective marketing tool for your business. You can promote your products or services through your app and reach a wider audience without spending a lot of money on advertising.
Image
Native app development
Native apps offer the best performance and user experience, as they can take advantage of the platform-specific features and capabilities of the device.
At SJ Innovation, we specialize in native app development, using platform-specific programming languages and development tools to create high-quality mobile apps that meet the unique needs of our clients.
Image
Hybrid app development
Hybrid apps offer the ability to deploy across multiple platforms with a single codebase, making them a cost-effective option for businesses and organizations.
We specialize in hybrid app development, which creates high-quality mobile apps that offer the best of both worlds - the cost-effectiveness of web technologies and the performance and user experience of native apps.
Image
Progressive web app development:
PWAs are built with web technologies such as HTML, CSS, and JavaScript, but offer native-like features such as push notifications, offline functionality, and access to device hardware, making them a popular choice for businesses looking for a mobile presence.
Under Progressive Web App development, we create high-quality PWAs that deliver the best of both web and mobile app worlds.
Whether you need a simple app to showcase your products or a complex app with advanced functionality, we have the expertise to deliver a solution that meets your needs and exceeds your expectations.
Our Capabilities and Work We Have Accomplished
Image
Custom iOS and Android apps development
Image
Native and Cross-Platform Solutions
Image
UI/UX design
Image
Consulting and Prototyping
Image
Automated QA and testing
Image
Maintenance and Post-Warranty Support
Image
Immaculate User Experience
Image
A Committed Team of Experts
Technology We Use
Image

Image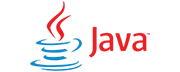 Image

Image

Image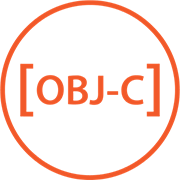 Image

Image

Image

Image
Image
Image
Industries We Serve
Image
Banking & Finance
Image
E-commerce & Shopping
Image
Education & E-learning
Image
Food & Drink
Image
Health & Fitness
Image
Lifestyle
Image
On Demand Delivery
Image
Photo & Video
Image
Real Estate
Image
Social Networking
Image
Transport & Logistic
Image
Travel & Tourism
Our Client Testimonials
Web & Mobile App Development for Short-Term Rentals Platform
Web Development Mobile App Development
Project Summary
SJ Innovation LLC provides web and app development services for a rental startup. Their work includes PHP and Swift development.
Feedback Summary
SJ Innovation LLC's work is exceptional. The team is professional, punctual, and on top of the ball. Customers can expect a considerate team that goes the extra mile to ensure tangible results.
"They're considerate and have
a team of good people."
Our Client Testimonials
Great Web Development, UX UI, and Full Stack Engineering! Highly Recommended!!
Mobile App Development
Project Summary
Producing high-quality software that meets the needs of their clients and their end-users.
Feedback Summary
The client approached SJ Innovation team with a semi-finished app about a year ago, which had several quality issues and bugs. The team was collaborative and motivated to assist them in completing and fixing the App. They faced some challenges in understanding the code and libraries, but they managed it well, particularly since the old developer was not very cooperative. The SJ Innovation Full Stack team, including front-end, back-end, and UX UI, did an excellent job in completing the Beta for testing with multiple users and is currently working on finalizing the App launch.
"The team is committed, highly skilled, and communicates well."
Culture Based Company with Employee Happiness at its Heart
We've been in the business long enough to know that employee happiness means collaboration, focus and benefits transferred directly on the customer.
Extensive Hours of Support Through New York Based Project Team
Our New York based Project Management team offers 18 hours a day on-demand assistance with team sizes and technologies adaptive to your immediate needs.
Excellent Communication Skills
We work hard to establish fluid communication between teams and achieve integrated development from test plan and execution to final product.
Proven QA Team
Our globally renowned and trusted QA Team has over 18 years' experience delivering transparent services at the cutting edge of software testing capability.
Structured Analysis and Report
We adhere to a structured approach, so all testing stages are based on a detailed analysis covering all areas of the software. Get a detailed report and constant communication with the team to keep abreast of all changes in your software product.
Trusted and Experienced Team
We have 18 years of experience, are globally renowned, trusted, and follow a transparent, well-established communication process from execution to final product.