Why Should You Collaborate with Bangladeshi Developers?
January 18, 2023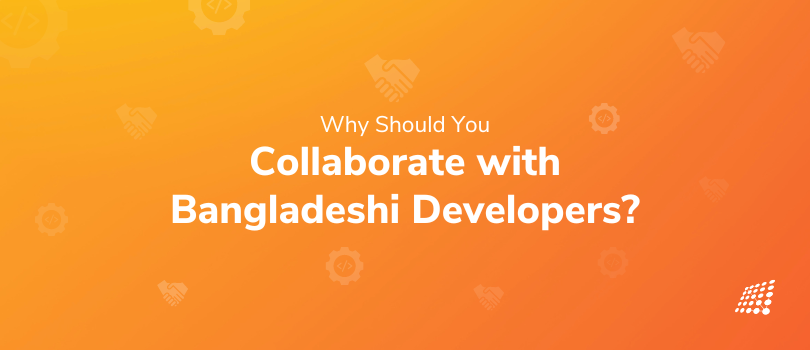 When the business world was introduced to the concept of outsourcing software development, it was a real blessing. After all, it was the best option for companies looking to complete projects efficiently and in an economical way. Today, outsourcing software development proves to also improve profitability, accelerate business growth, and increase customer satisfaction. The result? Enhance your competitiveness in the market! 
As outsourcing software development moved into uncharted territory, one country emerged as a profitable venture to bet on — Bangladesh. Offshore software development in Bangladesh ranks the highest, along with other top countries for outsourcing software development such as India, China, and the Philippines. Wondering why? In this blog, we will take a look at why you should hire Bangladeshi developers and what makes the country an emerging offshore software development hub.
Statistics of Bangladesh's Rankings in Outsourcing 
Offshore software development in Bangladesh is a tried and tested formula for many. 
Bangladesh has been chosen as one of the best spots for IT outsourcing and was ranked 3rd in the list of top ten on Upwork. 
Based on a study by A.T Kearney Global, Bangladesh has become the main focus for outsourcing jobs through Upwork and other online marketplaces. 
Besides this:
Growth of SMEs in Bangladesh
Bangladesh occupies a place in the top 30 outsourcing destinations, according to research by Gartner Inc. (eASiA, 2011). How does this help? It shows the demand for Bangladesh's work in the outsourcing market and has increased the opportunities for outsourcing custom software development from Bangladesh.  
The Government is also exercising the most tax facilities in this industry and there are outsourcers from abroad that are benefitting by spending less when collaborating with Bangladeshi developers. 
At present, more than 100 organizations are exporting software and outsourcing to more than 30 countries. 

Goldman Sachs

has put together a 'Next-11' list of countries relying on factors such as human capital, investment, and economic progress. Bangladesh is among the countries on this list. 

BASIS (Bangladesh Association for Software and Information Services) has noted that Bangladesh has over 5.5lac freelancers. 
These statistics are proof that the country is a thriving outsourcing destination with many offshore software development companies in Bangladesh offering a wide variety of services. Besides, the government helps with programs to train people of different ages. 
The undying support from the Bangladeshi Government 
The export revenue from the outsourcing sector crossed $1.4 billion in 2021. While around 300 software companies and 50,000 people worked in this industry in 2008, today, there are around 1 million people on board. There are also various call center companies, startups, eCommerce platforms, and growing digital device manufacturing and assembling companies emerging — making Bangladesh a thriving hub for the ICT ecosystem. 
The Government has declared a 100% tax exemption for IT and IT-enabled service (ITES) companies until 2024. There is a proposal submitted by BASIS to extend it till 2030. 

The Government has also launched various training programs across the country to develop beginner, mid-level, and highly skilled IT professionals. Each year there are around 20,000 engineering and computer science graduates from public and private universities. 

The Government has also maintained a 100% repatriation while companies are taking advantage of a 10% cash incentive for IT/ITES export. 
All these factors make offshore software development in Bangladesh a promising experience. 
Possibilities that make recruiting Bangladeshi developers a success
The presence of a skilled, dedicated workforce: The country has a budding, eager, and young workforce capable of tackling better economic opportunities. Other than this, the professionals in Bangladesh gain many opportunities to grow their skills. As a result, the workforce is skilled and competent to step into the job market which opens up doors to many offshore software development services in Bangladesh.
Improved literacy rate that leads to better job readiness: Bangladesh's literacy rate has drastically improved to 74.66% in 2023. This is because of the increasing use of technology in the educational sector. Besides this, there is also government funding and NGO involvement that work to the education sector's advantage. This enables better job readiness and improved skills among the local workforce. Inevitably, these factors increase demand for Bangladeshi developers and eventually offshore software development in Bangladesh. 
Business-friendly policies and training: Many business-friendly policies, especially those that revolve around outsourcing possibilities, make offshore software development in Bangladesh wise. Some of the initiatives taken to help IT outsourcing from Bangladesh include: 
Bangladesh Computer Council (BCC) and Bangladesh Association for Software and Information Services (BASIS) are two organizations constantly attempting to develop and grow the outsourcing business. 

There is an initiative for producing 55,000 freelancing professionals at the subdistrict level. 

The National Economic Council Executive Committee (ECNEC) has set up the 'Learning and Earning Development Project' and allotted $208,747 for offering outsourcing training. 
Outsourcing is Seamless 
The major requirements for offshore software development in Bangladesh are straightforward and cost-effective. All you need are the required skills, a computer, and a stable internet connection.  
Economical & High-Quality Services 
Bangladeshi developers provide quality services that are more affordable than in other countries. The cost of living in Bangladesh is lower compared to other countries, making it cost-effective for your business. 
Even though Bangladesh has a lower pricing structure, the quality of service is on par with other Asian countries. The country holds the 35th position as a successful digital nation on the Global Location Index. Bangladesh also has a reputation for its powerful work ethic so outsourcing custom software development from Bangladesh is ideal.
It is this stable improvement in our digital infrastructure that makes delivering high-quality offshore software development services in Bangladesh a success. The country continues to offer its unfailing service to countries such as Australia, the US, Japan, and Germany. 
All in all, hiring Bangladeshi developers is a step in the right direction. After all, with skilled human resources, government support, a renowned education system, the language benefit, and progressive infrastructure, it would be foolish not to go ahead and utilize this kind of untapped potential that can unleash a powerhouse of innovation.
Our team of experienced and skilled software development experts is ready to provide you with any additional information you need or to help you achieve success in your software endeavors. Don't hesitate to reach out and get in touch with us today!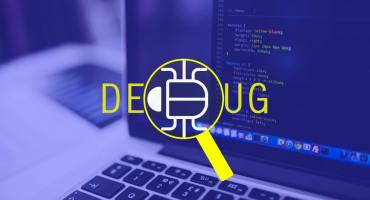 Why Do We Debug Code?
December 23, 2016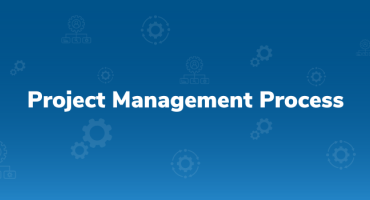 Sjinnovation's Project Management Process
March 11, 2016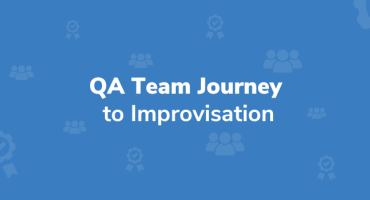 SJI QA Team Journey to Improvisation
August 13, 2013