What Makes You Unique In A Job Interview
October 15, 2020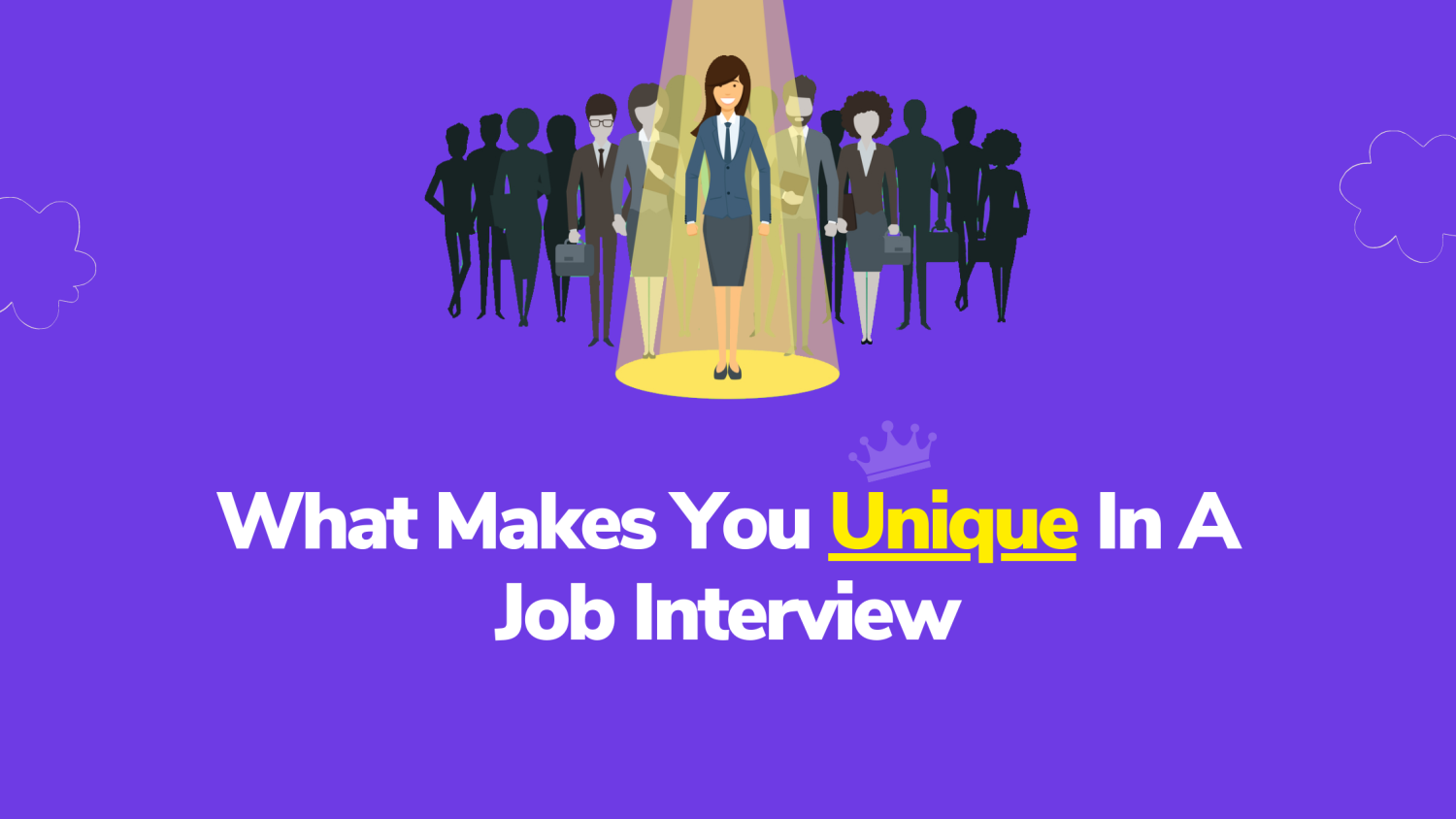 The first job interview…. We all have been there, some of us confidently prepared, some nervously biting their nails, some calm, and some without any preparations.
Job interviews are some of the most memorable and treasured journeys in our lives. After so many years of experience as an HR Manager, I still remember how naive and unprepared I was for my first job interview and how I fared in it. Now being on the other side of the interview table, I also remember certain candidates that I have interviewed, who have left both good and not so good lasting impressions.
It is always important to create a good first impression, not only in the first job interview, but in any interview. Many times, candidates come unprepared and unaware of the requirements, or even the sheer reason why they have come for an interview. Sometimes candidates just find out about a vacancy, apply for it, and appear for an interview without any preparation or research. Going unprepared for any interview not only wastes the interviewers' time but also impacts your attempt. You may waste your time, you may lose a good chance due to carelessness, or you may realize this is not what you want to do after going for the interview.
 Here are a few checklists and tips which you may follow to prepare for your first job interview.
Stage 1 - Job application
Before you apply for any job, think about if you are really interested in that job and if you have the required skill set. 
Avoid copying someone else's resume just to make it interesting. It's all about you, so be sure to include any internships and part time jobs you've held, even if they're not related to the applied job.
Go through the company profile, job requirements, and any social media pages of the company. Nowadays, you will get to know a lot about a company from their social media. It will help you understand their infrastructure, activities, and if anyone in your network works there.
It is advisable to have a Linkedin profile with updated skills and internship details. Try to connect with professionals to get an idea about the professional world. Connecting with professionals will help you get a few insights about the post as well as other functions.
Make sure your application is clear and error free. Always remember that you create your first impression with your application. A messy resume/cover letter gives the impression that you do not pay attention to details, or that you are not serious about mistakes.
Do not send multiple applications or emails for the same post in a span of a few days. 
Review your application thoroughly and make sure that the application is attached with the proper name. This shows that you are clear in what you want from the job and are genuinely interested. 
Apply for multiple positions only if you feel that you are comfortable with either vacancy. You should not apply to multiple vacancies if you are just trying your luck.
Always be honest in your resume. Interview questions may be asked based on your resume. Not being able to respond to topics that you mentioned you have experienced in, may cause you to lose the opportunity.
With the new normal, be ready to be both adaptable and flexible in terms of interview.
You need to be aware of the competition, as well as the fact that more opportunities are arising in which someone can work from any part of the world due to the changing work patterns.
Stage 2 - Interview preparation
Prepare and update your skills by going through the job description. Be prepared for out of the box questions as well.
Make sure you have all the details and documents for the interview. For example, if you are called in the office for the interview, make sure you know the location and mark it on a map if required. Do not wait until the last minute to call and ask the interviewer for the location. 
If your interview is scheduled online, then ensure that the internet connection is stable, that you have the login details, and that you have kept alternate arrangements. There may be instances in which you or the interviewer may lose internet connection, or any other technical issues. However, such situations are understandable because they are not in anyone's control.
Try to get a good night's sleep the night before the interview so that you are fully energized and fresh the next day.
Stage 3 - Interview
There are a lot of questions available on the internet which can help you prepare for the interview, however what can get you the job, is genuineness and sincerity.
Do not memorize by heart, any answers or give copied answers. Try to understand the question, relate to it, and then answer. Frankly tell the interviewer what your part was in a project or assignment, if you were not involved in specific parts.
One of the most common questions is "Tell me about yourself". Make sure you prepare well for this question. Think of how you can promote yourself and never tell the interviewer it's written in the resume. Yes, they know it's written in the resume but it's a conversation starter and an opportunity for you to tell a lot more about yourself then a few lines in the resume.
Try to ask relevant questions in order to get clarity about the job and your responsibilities.
If you are not selected for the interview, try to ask what is expected of you and how you can improve. Always be willing to learn and upgrade your skills. 
Even if you do not get the job, leave a good impression as this may give you another opportunity, such as being considered for another position, or referred to another company. 
If you get the job and you are not happy with the salary, you can always discuss it or turn it down politely. Do not wait until the joining day to inform that you do not want to join due to the salary.
Whenever you are turning down the offer, be very clear because it will be helpful to both the interviewer and yourself. Also, it will open doors for your next application if you want to try for another position.
Ask the interviewer about the time frame to know the interview results and keep in touch via email or phone call if you do not hear from them. Ideally, try to follow up after a week or so just to give enough time to the interviewer for decision making as there may be other interviews being conducted.
Bonus -- Company Culture
A lot of companies do have company culture by which they abide. The recruitment process is also linked to the culture of the company.
Company culture refers to the values, attitudes and practices that an organization follows and it is different for each company. A little bit of research about the company via their website, social media accounts, and employees, will give you an idea if you would be interested in working at such a place or not. It is not mandatory that every company should have culture defined, however if it is defined, then it's an advantage for you.
These were the few tips that we wanted to share with job candidates and wish them the best of luck for their upcoming interviews.
Feel free to get in touch with us in case you have any questions.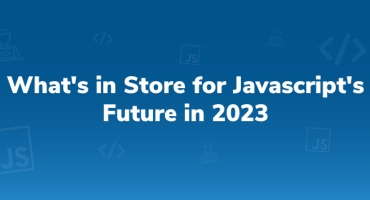 What's in Store for Javascript's Future in 2023
August 23, 2023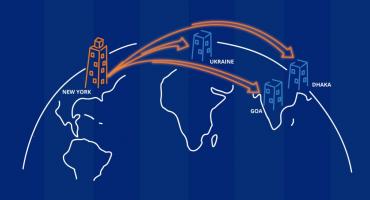 At the Heart of SJ Innovation: How we Coordinate our International venture
November 13, 2015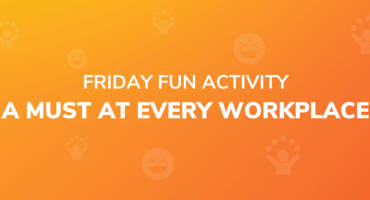 FRIDAY FUN ACTIVITY : A MUST AT EVERY WORKPLACE
July 3, 2017