AWS Partners with SJ Innovation to reinvent cloud strategy and speed up business growth
SJ Innovation skillfully partners with AWS to help accelerate business performance with ease and speed! The result? Empowered business visions that drive enterprise-wide solutions that are a cut above the rest. As an AWS Solution Provider and Premier Consulting Partner, SJ Innovation's services are centered around accelerating business performance via strategy, migration, design, and managed services or cloud, analytics, and applications.

Through its strong control and management of AWS competencies, SJ Innovation works to kickstart your AWS journey on the right foot. All in all, reimagining your business with enterprise-wide cloud adoption has never been easier!
Image
About AWS
Amazon Web Services, Inc. (AWS) was launched in 2006 and is a subsidiary of Amazon that offers on-demand cloud computing platforms as well as APIs to companies and individuals. It provides a highly dependable, scalable, low-cost infrastructure platform in the cloud that empowers hundreds of thousands of businesses in 190 countries globally. AWS comes with data center locations in Europe, Singapore, Japan, and the US while clients and customers from a variety of industries benefit from its elastic, economical, open, flexible, and secure platform. AWS is ideal for application providers, vendors, and ISVs to host applications at the speed of light.
Image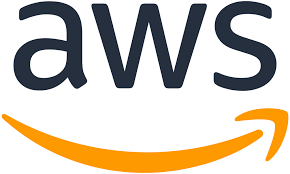 Image
Offers key infrastructure services to businesses
Businesses do not need to plan and obtain servers or other IT resources weeks or months beforehand as Amazon's services and economies of scale make it simple to access resources whenever required at a lower cost and quickly!
Image
Secure infrastructure
Experience an end-to-end approach that makes it easy to secure and harden infrastructure which encompasses operational, physical, and software measures.
Image
Reliable
Benefit from the dependable, scalable, and secure global computing infrastructure (that is the virtual support system of Amazon's multi-billion dollar online business) that has been systematically and carefully polished for over a decade.
Image
Easy to use
Safely and quickly host an existing application or a new SaaS-based application by using the AWS Management Console to access AWS's application hosting platform.
Image
Super flexible and easy to use
Choose the programing language, operating system, database, web application platform, and other services needed depending on your needs.
Image
Seamless Migration
With AWS, find a virtual environment that makes it quick to load the software and services your application needs which makes the migration process for existing applications simple.
Image
Easy on the budget
Save big since you only pay for storage, compute power, and other resources that you utilize without worrying about up-front commitments and long-term contracts.
Image
Highly performance oriented
Scale up or down with the help of AWS tools, elastic load balancing, and auto-scaling as well as access Amazon's huge infrastructure, computing, and storage resources whenever you wish to!
About SJ Innovation
SJ Innovation teams up with AWS to deliver unparalleled scalability and one-of-a-kind solutions for applications, cloud, and analytics so that staying ahead of the competition and its fluctuating ups and downs. As a solution partner focused on offering premier services, we efficiently use the features and solutions of AWS to explore, migrate, manage and optimize workloads and applications seamlessly.

SJ Innovation comes with the largest certified team that is also well-versed in React, Mern, Next JS, etc. We also have a sizable team of AWS-certified developers along with others working diligently to obtain certification. Our experts skillfully help find a solution that empowers organizations, agencies, and brands to achieve success.

You can find us here at AWS Partners listing page 👇
Image
Why choose SJ Innovation?
SJ Innovation helps offer complete business value by partnering with AWS to deliver top-notch cloud computing solutions through a highly efficient approach. Our team works to maximize the developer experience so that we find creative solutions and features for your cloud-related problems. We assist with unique solutions that help your agency go successfully against the grain and stand out from the others. We do this by helping you-

Enhance recurring revenue while optimizing team efficiency by emphasizing high-value services that generate the greatest ROI.
Expand your reach to new markets by discovering new opportunities through the power of the cloud for continuous growth and success.
With DevOps automation so transitioning to the market occurs faster with app security, automation, and quick updates.
Secure your business with AWS cloud security and constant compliance you can count on.

Our experts are well experienced, knowledgeable, skilled, and constantly train themselves to be the best at what they offer so you know for sure that we constantly deliver as per your expected standards.

SJ Innovation is with you every step of the way, through every setback you face. Get in touch with us to streamline processes and come up with focused customer experiences. Our team also helps you create a unified and extensible workflow — From development, data engineering, DevOps automation, AWS cloud migration, and managed services. If you want to know more about our partnership with AWS or have any queries about how we go about helping our clients, get in touch with us today!