Get a Free Consultation/Audit Report of Company's Current Automation Testing Setup
Offer ends 31st August 2023
Hire the Best QA Automation Experts On Demand
Save time and money with our top vetted QA automation engineers from SJ Innovation! Our exceptionally skilled experts come with profound experience and understand the art of collaborating with various business verticals to help design automated tests flawlessly. The result? Make validating the functionality of your web and mobile applications a massive success!
Startups and top-notch companies are hiring our team for their ongoing and upcoming projects. What are you waiting for?
Image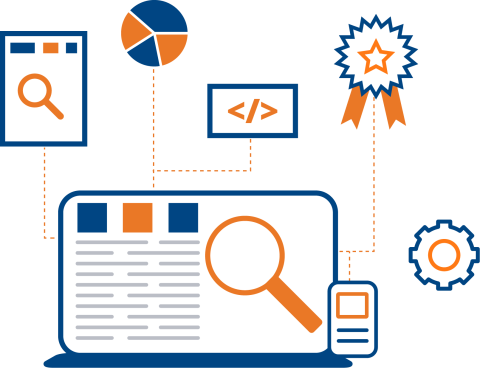 How can we assist you?
With years of quality experience to our credit on QA related solutions and a proven track record to back it up, our experts cater to product and service teams all over the globe. We are passionate software testers that make quality a top priority. We form an in-depth understanding of the applications being tested and ensure superior quality web experiences and user-friendly software strategies that deliver impeccable results.

From the moment you approach us, we have a discussion about your needs and tailor our services to suit these requirements. We help with elaborate test cases and plans that are detail-oriented and perform UAT, Exploratory, and Automated tests for the required modules. Our team utilizes a bug reporting/tracking tool to report bugs. Based on this analysis, we assign them to developers to be utilized within your project with us.
Image
Frontend Automation Using Selenium
We design and execute custom testing scenarios with Selenium, an industry-leading web browser testing tool that supports all major operating systems and programming languages with custom automation of commands and a range of integrated plugins and extensions.
Image
Frontend Automation With Cypress
We streamline frontend automation with Cypress, a highly versatile testing framework featuring readily usable dependencies, libraries and debugging tools integrated directly with browser development platforms alongside fast test execution with automated wait times for DOM, loading, animation and more. Additional benefits of Cypress include time travel commands, automated test suite videos and industry-leading reliability.
Image
BDD Testing with Behat for PHP
We effectively conduct BDD testing with Behat for PHP testing to automate acceptance tests and recognize regression bugs nearby their point of introduction. Doing so makes it seamless to test PHP applications using human-readable sentences to write scenarios and features of how applications behave depending on their functionalities.
Image
Cross Platform Testing with Appium
Our testing experts use Appium to skillfully conduct automated testing of native mobile apps, mobile web apps, and hybrid mobile apps. We offer interactive and all-inclusive reports about the testing process to determine app errors in advance.
Image
API Testing Using Postman
We perform time-and-cost effective API Testing with Postman, an intuitive and user-friendly platform supporting both manual and automated testing with preloaded code snippets, multi-environment testing capabilities, cloud storage of Live Documentation and Collections, and integrated command line tools for building systems with compatibility for all platforms and OS.
Image
API Automation with RestAssured
We help develop a production-ready framework with clean code practices. We develop customized and user-friendly HTTP requests to test RESTful web services making it easier to try many request combinations in terms of the business logic layer of applications.
Image
Performance Testing With Jmeter
We ensure optimal web application performance through comprehensive load and stress testing with Apache Jmeter, an advanced tool designed to identify user limitations of both static and dynamic environments through interactive graphical analyses of performance reports.
Who do we serve?
Businesses using web-based and mobile applications
Companies who need API automation testing using Rest Assured Framework
The finance, banking, and automobile industry
Greater access to the global market right from Day 1
Pharmaceutical companies and the medical sector
The eCommerce and healthcare sector
Image
Culture Based Company with Employee Happiness at its Heart
We've been in the business long enough to know that employee happiness means collaboration, focus and benefits transferred directly on the customer.
Extensive Hours of Support Through New York Based Project Team
Our New York based Project Management team offers 18 hours a day on-demand assistance with team sizes and technologies adaptive to your immediate needs.
Excellent Communication Skills
We work hard to establish fluid communication between teams and achieve integrated development from test plan and execution to final product.
Proven QA Team
Our globally renowned and trusted QA Team has over 18 years' experience delivering transparent services at the cutting edge of software testing capability.
Structured Analysis and Report
We adhere to a structured approach, so all testing stages are based on a detailed analysis covering all areas of the software. Get a detailed report and constant communication with the team to keep abreast of all changes in your software product.
Trusted and Experienced Team
We have 18 years of experience, are globally renowned, trusted, and follow a transparent, well-established communication process from execution to final product.
Our Client Testimonials
QA & UI/UX Testing for Chemical Cleaning Supplies Firm
Application Testing
Project Summary
SJ Innovation LLC provides QA services for a chemical cleaning company. Their work includes ensuring all code quality is up to par and doesn't harm the site.
Feedback Summary
SJ Innovation LLC's work meets all expectations. The team is efficient, hardworking, and delivers exceptional QA. Customers can expect a well-priced service from a team of seasoned professionals.
"They're communicative and attentive
to what needs to be done."