What to Know about the Trending Technology Shopify!
September 8, 2022
Whenever there is a discussion about website builders, one platform wins hands down — Shopify! Why do you think this is the case? Why does Shopify pick everyones interest? 
To know why this platform is an e-commerce business owner's favorite, it's crucial to get to know its advantages, disadvantages, and everything else in between before making the final investment. In this blog, we are going to identify the experience, features and benefits of Shopify. We will also answer why this technology is very much in demand today.
What is Shopify?

Shopify is an eCommerce platform that allows users to set up an online store and sell their products. It's been over 10 years now that Shopify stands as the leading eCommerce platform. Designed for businesses of all sizes, the platform was founded in 2004 and currently has more than 800,000 stores in almost 175 countries. Shopify is the No. 1 software in the shopping cart category. 
Let's now move on to the Shopify app store. 
How To Create and Publish a shopify store?
Creating an account
The first step is to create and publish Shopify app store is to make an account on shopify.com.The homepage has a series of  buttons to start a free trial. One of the best things about Shopify is that its "free trial" is truly free. You don't need to provide any payment details to get started. In addition to your email address, you will need to choose a password and, most importantly, a name for your new shop.
Before we move on to the fun stuff, we need to offer some details. The last thing you need to do in the registration process is to enter your company address. Once you've done that, click the "Enter My Shop" button and get ready to watch your website take shape.
Adding Products 
To build your own Shopify store front, first, create an account. Simply click the green 'Add Products' button to start selling physical, digital or service items, from art to makeup. You need to ensure that the description and photos are of high quality to justify the items you are selling. 
On the backend, adding products to Shopify is quite an easy process. Click the sidebar to go to a page where you can track all of your items and their inventory numbers. To add products to your shop, you must first enter some important information. At the bottom of the page, you can also see how your article appears in search engines. The last thing you see before clicking the save button to add the item to your store is the search engine preview. This will give you an idea of ​​how your product will appear on search engine pages.
Choosing and customising themes
Wondering how to customize your Shopify theme? At the bottom of the customization page, you can  view only free themes. Alternatively, you can go to the theme store where you can also view paid themes. 
Shopify's theme library has tons of free and paid themes to choose from. Here, you can see the template in action and open the theme library where you can browse the many theme options Shopify has to offer. After selecting a template, click Add to Library. 
The theme is already fully built, but you can add your own elements by adding  new sections. If you want to add more pages, you need to go back to the admin dashboard.  To do this, from the 'Online Store' tab in the left sidebar, select Pages. This helps you customize your Shopify theme. 
Integrating apps to the store
Shopify is not only a powerful platform but you can also add some great apps to it. This way you can make your website run smoother, easier, and more attractive to look at.
Shopify has a wide range of apps to choose from. It has a wide variety of apps that cover all the eCommerce areas you need, including shipping, accounting, and social media. The app is available in the Shopify app store but is not available for free. Some provide  a trial before you can access all features of the app. 
Take this Shopify store example: You can select apps in the navigation menu and take full advantage of our great search capabilities.
One of the best things about the Shopify App Store is that you can choose other platforms to sell your products. For instance, you can easily list and sell your products on Amazon, eBay, or Etsy, or create ads for Instagram and Facebook by simply adding the app to your store.
Adding a domain
Adding domain to Shopify is a crucial aspect if you are looking to publish Shopify app store. The Shopify subdomain.myshopify.com is included when you build your Shopify store. Although it's free and cheaper, it doesn't appear particularly professional. To liven up your online store, purchase a new domain or link to an existing one.
Shopify includes a search box to see if the domain you've chosen is available, and if not, to see if another extension like ".net" or ".shop" is available. If you're seeking to purchase a new domain, it is advised to use it since costs change but generally begin at around $14 per year.
Enabling Payments
After completing your online store, it's time to start monetizing it. For payments on Shopify, conveniently, the platform is the only website builder to offer its payment gateway, aptly named Shopify Payments.
Shopify Payments has no transaction fees. However,  if you are wondering how to capture payments on Shopify, you must remember: if you use other gateways, such as PayPal, Amazon Pay, or one of our 100+ other options, the charges are applied per transaction. 
To go to the Payments page of your Shopify dashboard, click 'Settings' at the bottom of the navigation menu,  then click the 'Payments' icon.  If you want to check third-party payment providers, you should use Bogus Gateway instead of test mode. To do this, disable all live payment providers. Return to the main payment page and scroll down to "Third Party Choices".  As with Shopify's test mode, be sure to disable the fake gateway when you're done.
Adding shipping details and

costs
Just like adding products to collections in Shopify is simple, the platform makes it easy to customize and streamline the shipping process. Follow the way you would use when setting up your payment providers and Click 'Settings' but hit the shipping icon instead. This page has everything you need for ship-shape shipping. Here you can add all the required details such as shipping zones, buy shipping labels, and charges applied to the customer.
There are different ways to calculate your shipping costs. These include:
Flat shipping rates:

Specific shipping rates that don't change, but apply to each transaction regardless of the weight, shape, or size of what the customer is buying.

Priced-based rates:

Shipping rates that are determined by the price of the overall basket, for instance, shipping an order under $10 might cost $4 to ship, but orders over $10 might cost $6.

Weight-based rates: 

These work similarly to priced-based rates, but operate around weight, instead of price.

Free shipping rates:

This one is pretty self-explanatory. All shipping is free regardless of price or weight.

Calculated shipping rates:

These are rates generated by a shipping carrier or app. The details will be sent to the external providers at checkout, who calculate the shipping and send back the exact cost.
Tip: You can integrate apps like ShipWorks, AfterShip, and ShipStation to make the delivery process even smoother. 
Choosing a price plan
 After you create and publish a Shopify app store, you get a 14 days trial period before publishing the store. After that, you will have to pay to continue to use the platform. So, you will have to choose a pricing plan before making the store live. 
You can upgrade at any time during the trial period by clicking the prominent 'Choose a Plan' button at the bottom of each page.
Shopify's pricing plans are as follows:
Basic Shopify ($29 per month): Great for new or small stores, the Basic Shopify plan includes everything you need to successfully set up your new store.
Shopify ($79/month): Shopify plans are great for growing your business. Get professional reports and great shipping discounts.
Advanced Shopify ($299/month): The advanced Shopify plans are great for continuing to grow very large stores and come with third-party calculated shipping costs.
Publishing the Shopify Store
Once you know how to add domain to Shopify, customize and set up your store, it's crucial to make it public. Your website is password-protected during your free trial, making it inaccessible to others.
You must upgrade to a premium plan first to publish your site. When you've finished, go to the Shopify admin page, select "online store," and then select "preferences." Make sure the box next to "enable password" is unchecked when you scroll down to the "password protection" section. 
Advantages of Shopify
Shopify has been helping entrepreneurs build their businesses for over a decade by providing them with an eCommerce platform to sell their products on the web or in person. 
Here is the upside of using Shopify!
It's easy to get started: Shopify is incredibly easy to get started with. All you need to do is create an account, choose a template, create a Shopify store front, and add your products.
No technical skills required: You don't need any coding skills or design experience with Shopify either. This comes as a lifesaver for those who simply want to get their business up and running as quickly as possible.
Access to wide range of features: As you learn how to customize your shopify theme, you will become familiar with the extensive range of features it offers. Shopify adds more functionality to your store such as easily adding products, managing your inventory, setting up shipping, and creating discount codes with Shopify's default features. It also has advanced features to support your marketing model such as wholesale or B2B integration.
User-friendly platform
Shopify is widely known for being a very user-friendly platform. The interface is easy to navigate which makes it a great option for those who are new to online selling.
Access to many payment processors
Shopify allows you to use a wide range of payment processors, including PayPal, Stripe, and Shopify Payments. This simplifies the way your customers pay for their orders.
A wide variety of availabale themes
Shopify offers a large number of themes that you can use to create your store. It has a free as well as paid theme library. The appearance of the store is a key factor in gaining the attention of the consumers.
Disadvantages of Shopify 
While Shopify certainly does have its advantages, some disadvantages need to be considered too. 
Limited in terms of design customization: Although Shopify does offer a wide range of themes, you are limited in terms of design customization. If you want to make significant changes to the look and feel of your store, you will need to hire a designer to help you do so.
It can be expensive: You need to pay a monthly fee to use an app and then you also need to pay for premium features that you want to use.
Payment processing and transaction fees: Shopify charges a transaction fee for each sale that you make. This is a fee that you have to pay to use the Shopify platform.
No access to email hosting: Shopify does not include email hosting in its plans. You have to find another provider if you want to set up an email address for your store.

So there you have it! Everything you need to know about the trending technology Shopify! If you have Shopify related queries or need assistance on how to create and publish Shopify app store, get in touch with our experts at SJ Innovation today!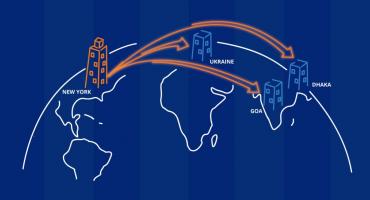 At the Heart of SJ Innovation: How we Coordinate our International venture
November 13, 2015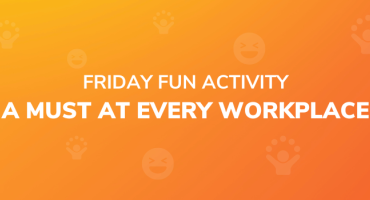 FRIDAY FUN ACTIVITY : A MUST AT EVERY WORKPLACE
July 3, 2017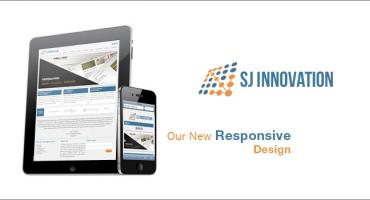 Welcome Back!!!
January 4, 2013