How Acquia and SJI can help move from D7 to D9 and provide accurate assessment
December 15, 2022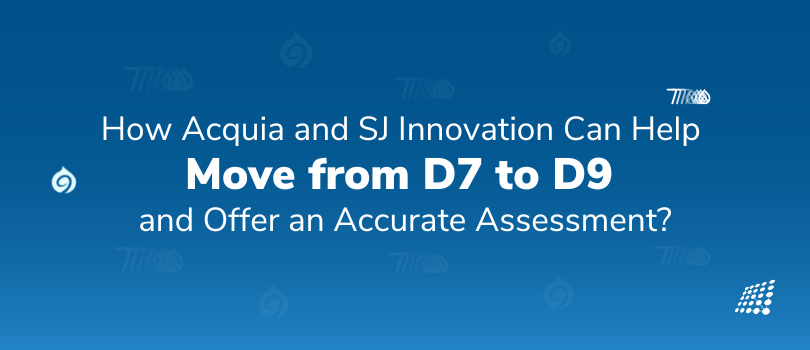 As you may already be aware, Drupal 7 has reached its end of shelf life. If you're a D7 team, it's about time you buckle up and get ready for D9! But don't worry — Acquia can assist users who are still on Drupal 7 to swiftly upgrade to Drupal 9.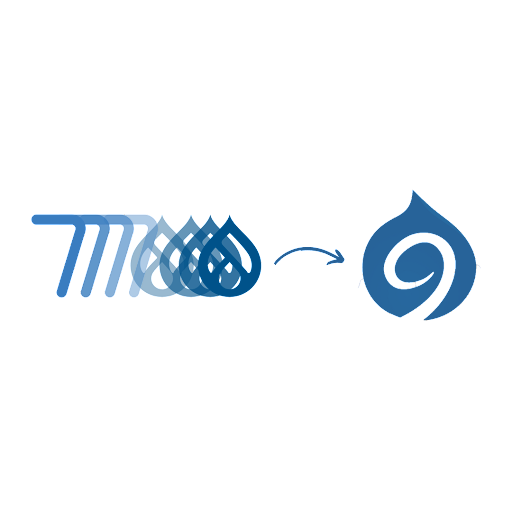 Wondering what exactly this means when opting for the Drupal web development service? And how can Acquia work hand in hand with SJ Innovation to make this transition smooth and seamless for you? 
Well, it's pretty simple: By offering an accurate and detailed assessment of your existing environment and workflow, making the move from D7 to D9 becomes easy! 
What is Acquia all about?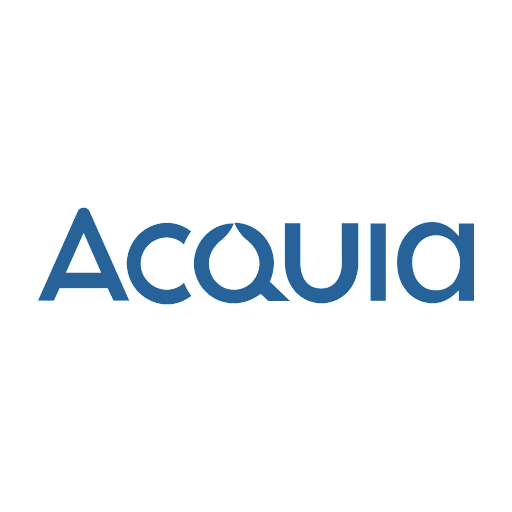 Acquia is a cloud-based platform that provides a complete suite of services for Drupal. This includes the ability to host and manage your website, use the Drupal CMS product to build your site, and offer support for it. 
Above all, Acquia can make it easy to move from D7 to D9 and makes the process seamless by offering:
Recommendations on what is the best way to migrate content

Migration, execution, and planning 

Technical assistance when setting up new sites 
Acquia partners with SJ Innovation to create engaging websites that leave a mark! 
What does Acquia offer?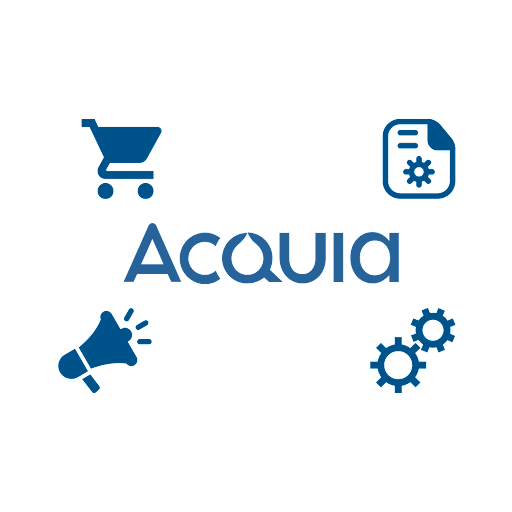 Acquia provides products for eCommerce, content management, social media engagement, marketing automation, and more. With the help of these products, you can use Drupal web development service to build mobile apps, websites, and desktop applications. Besides this, Acquia offers services that assist companies in scaling their digital business models. 
The platform has played a pivotal role in helping companies move from D7 to D9, reducing the time it takes to make changes by 90%. It has managed to enhance customer satisfaction and makes it easier to innovate through better user experience and design. 
How can Acquia assist?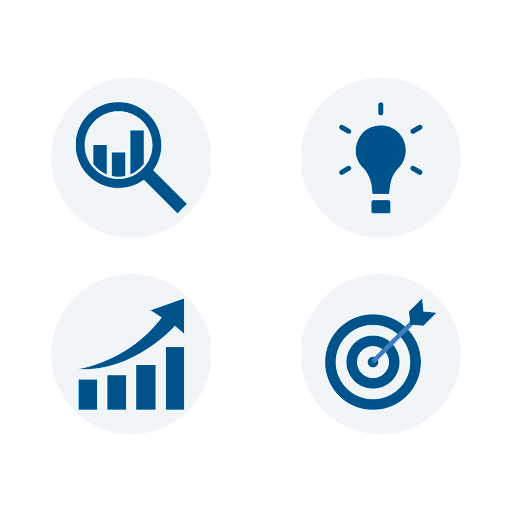 Acquia is a cloud-based platform that specializes in helping companies transition from one version of Drupal to another. This is done by creating automated environments that can be used during the transition period so that you don't have to fret about the heartaches and headaches involved in making a shift like this. 
Analyze the current situation:

The team first assesses your current situation such as your site architecture and deployment and figures out the best possible solution for your business moving forward. 

Tailor assessment plan:

The experts then tailor your D7 to D9 migration plan based on your specific business needs, after getting an accurate assessment of your agency's current maturity level.

Derive solutions on how to move ahead:

Once an accurate assessment is conducted and we figure out what needs to be done and how long it will take, steps are suggested on where you should head next.

Get sure-shot results:

The team then formulates an actionable plan that can help you achieve your goals quickly and efficiently so you can make the most of your new digital capabilities. 
Drupal 7 to Drupal 9 Checklist to Follow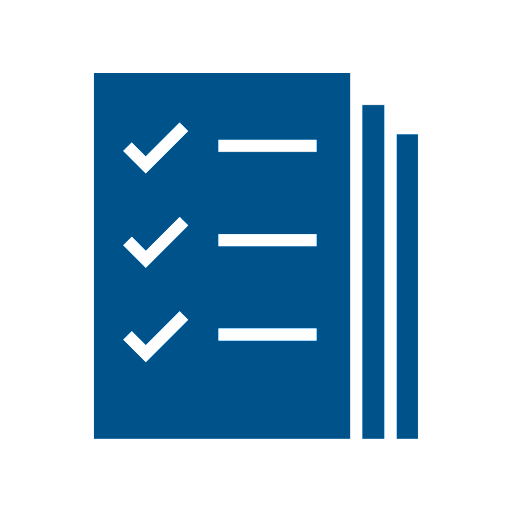 Before availing of this Drupal web development service, there is a specific Drupal 7 to Drupal 9 checklist to follow to ensure a smooth transition. 
Outline your completed Drupal 9 site 
Gain an idea of what done means and what it implies for your organization. After all, every agency has a specific meaning for 'done' so be clear on the target and more importantly, make sure your entire team is aligned with the end goal.
Take inventory of your entire Drupal site 
Before we begin the migration process, we understand your current site thoroughly. For instance, we conduct a standard site audit, an audit for all custom site features, and make sure you have completed a full content audit. Doing this ensures unnecessary content is not migrated. 
Put together your Drupal 9 codebase 
It's crucial to devise a strategy for migration by building your Drupal 9 codebase. What we mean is, building a Drupal 9 shell to import the old configuration and data information. 
Implement initial migration 
When you implement your initial migration and check the results, you can easily get an initial status on the upgrade process. You can then know if you need an upgrade process built for them or if you forgot some modules. 
Drush script migration processes
Drush makes it simple to repeat all the migration steps so you can ensure the timelines of your D7 to D9 migration moves ahead faster. 
Assess and improve content migration and data
Have you achieved your organization's objectives? Remember what we said about defining what 'done' means? Continue to iterate on your Drupal 9 site till you accomplish this.
Set a theme for your Drupal 9 site
Don't forget to give your new Drupal 9 application a theme. It's an essential step in your D7 to D9 conversion. Also, the creation of the presentation layer is crucial and you don't necessarily have to do this last.
Do you intend to change the design? Migrate a similar design? This is your opportunity to select the appearance and feel of your new Drupal 9 experience.
Finish up the Migration process
Have you completed what you set out to achieve in Step 1? If so, your migration from Drupal 7 to Drupal 9 is now complete!
Why does the Acquia SJ Innovation collaboration work?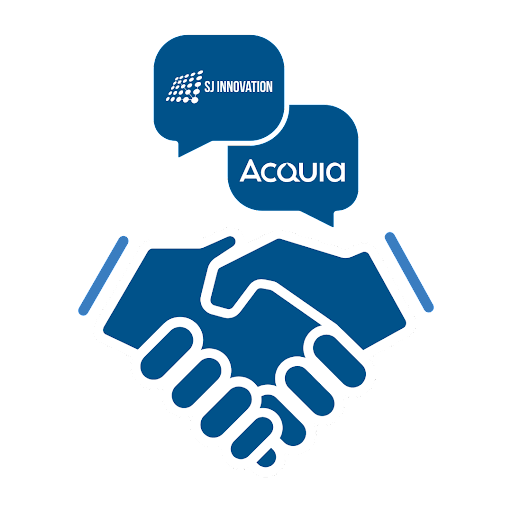 Some of the reasons why the SJ Innovation Acquia collaboration works are because: 
Gain one-on-one consulting: You can get the Drupal web development service you wish by consulting with experts who can guide your team through the complete digital transformation on the Acquia platform. 
Know how to plan for the future: You gain recommendations on how to use Acquia solutions wisely to get to the next level of business and technical objectives. 
Understand architecture planning: You can form a technical prototype for implementing and meeting your DXP needs.
Be equipped to launch: You can make sure your application stays true to the best security practices and performance objectives. 
Get complete and seamless migration: You can outline your goals, strategize the migration, implement theming, port custom code, and get the support you need through the launch. 
To know about the additional benefits you will receive and get professional, scalable, robust, and custom Drupal web development service, call our Drupal experts! Acquia partners with SJ Innovation to create lasting value and unique digital experiences. Get in touch with us for an accurate assessment and a smooth upgrade to Drupal 9 today!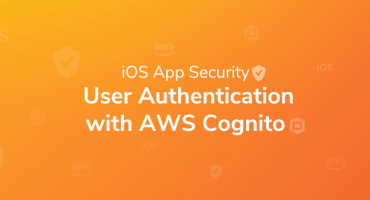 Securing Your iOS App: How to Implement User Authentication with AWS Cognito
May 23, 2023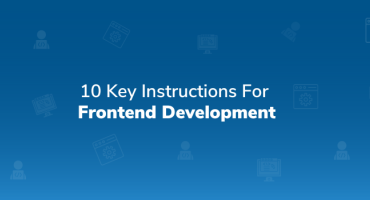 10 Key Instructions For Frontend Development
August 4, 2023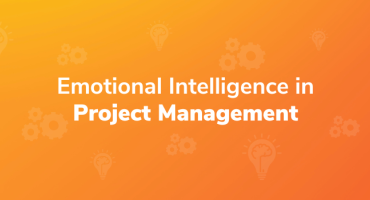 Emotional Intelligence in Project Management
June 14, 2018