Effective Onboarding Process for a Remote Team
February 14, 2020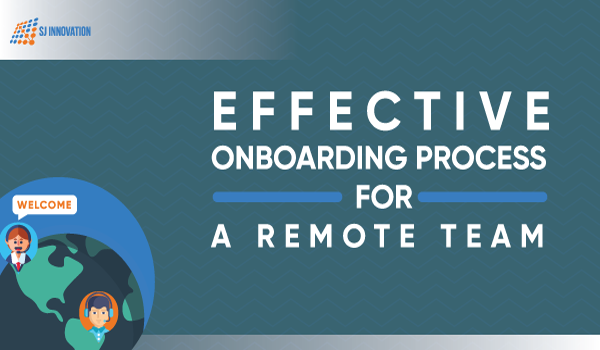 Effective OnBoarding Process For A Remote Team
The onboarding process for remote employees joining a new company is very important. It has been proven that the impression employees have on their first week on the job will affect them throughout the whole year. SJ Innovation is a software development company with five locations, so most of our employees are remote. We have created a very effective on-boarding process for all of our employees so that we can maintain the same standards for all of them.  
The Benefits of Having an Onboarding Process
Having a structured onboarding process in place for your business is beneficial to the company's success. How welcome new employees feel when they first join the organization plays a huge role in how quickly they fit into the company culture. It also has an effect on how long they are likely to remain in the job. Studies show that 25% of new employees leave a job within the first 90 days, but that they are 58% more likely to stick around if they have been through an effective onboarding procedure. 
4-Part Onboarding Process
SJ Innovation uses a four-part onboarding process for all new employees coming into the company.
1. Pre-joining Formalities
The pre-joining formalities for all employees are the same. It begins with the interview process which is all written. Candidates are first interviewed on culture. This is followed by a technical interview and then an HR interview.
Once hiring is determined, a formal appointment letter is sent out by the HR department. This letter includes the date and time for the first day of work and a list of documents needed for hiring. We also ask all new employees to forward a picture of themselves and something personal such as a list of hobbies or achievements as a way of introducing them to their new co-workers.
2. Internal Preparation for the New Employee 
Managers are accountable for getting things ready for the new employee 3 to 5 days in advance. We make sure that a new employee does not find this company unprepared for his or her arrival.
Email addresses and all necessary accounts are ready at least 3 days before the employee begins work.
3. The Employee's First Day
A welcoming message is sent to the employee. 
Managers and HR make introductions to the team and send an announcement email to the whole company.
The CEO and COO of the company have a session with the employee to talk about culture and to get to know more about the employee.
We assign the employee a lunch buddy and handle other formalities that will help the employee to feel more comfortable at work.
4. The Next Step
Following the first day, we go through a lot of processes slowly throughout the first week. 
Orientation.
The employee is admitted into SJ University, our learning system within the company where employees learn soft skills and technical skills under a team leader.
The team makes sure that within 6 weeks the employee is properly onboarded.
We ask everyone to read a book, Five Dysfunctions of a Team by Patrick Lencioni, to learn about teamwork and how to get things done within a company and how to adapt to the culture of that company.
The onboarding process finishes with continuous feedback to the team members. We also make sure that within the onboarding process the new team member is assigned to a manager for doing the one-on-one. We want to make sure that a new team member is productive for the company and knows all the toolsets. 
Sources:
The Importance of Having A Structured Onboarding Process
https://www.forbes.com/sites/theyec/2015/05/29/how-to-get-employee-onboarding-right/#40a60247407b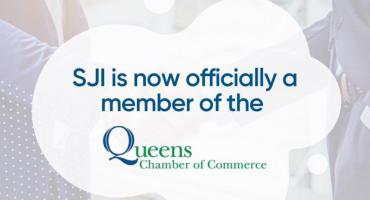 SJ Innovation becomes an official member of the Queens Chamber of Commerce
May 18, 2021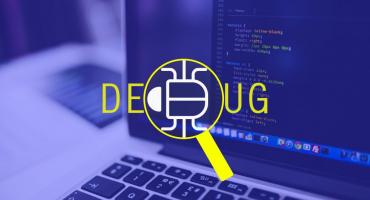 Why Do We Debug Code?
December 23, 2016
Sjinnovation's Project Management Process
March 11, 2016