EMR in the modern marketplace
October 10, 2022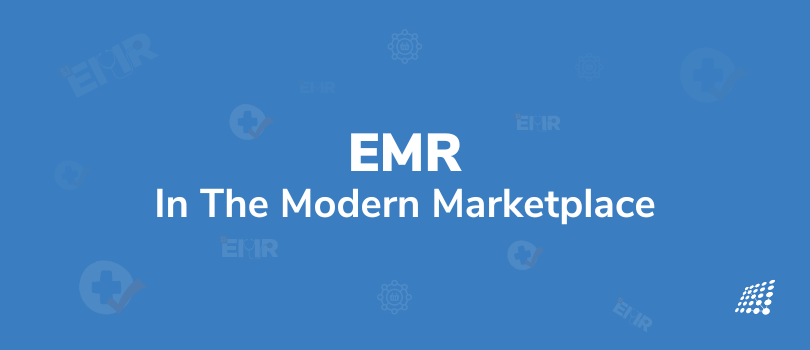 The healthcare industry has seen breakthroughs but the future of EMR systems emerged as the most surprising change of all. COVID-19 showed us how crucial digital solutions are for addressing various healthcare-related challenges. It proved that digital technologies, especially EMR systems are here to stay! 
Let's dive deeper into EMR systems and how EMR has transformed how patient records are entered, processed, and how it functions today in the modern marketplace. 
What is EMR?

An EMR is an electronic medical records software that offers a medical provider's details and charts its complete contents, including the patient's medical history, diagnosis, medicines, immunization records, allergies, lab findings, and doctor's notes. All of these details are digitally stored in an electronic medical record (EMR). 
EMRs offer a great deal of electronic medical records benefits. After all, they contain the usual clinical and medical data from a medical provider's office and are mostly utilized by healthcare professionals for diagnosis and treatment. The proper care is guaranteed throughout the provider's clinic by thorough and correct documenting of a patient's medical history, exams, diagnoses, and treatments in EMRs.

EMRs do more than merely stand as a substitute for paper records. For the best possible patient care, they provide communication and coordination between members of a healthcare team.




Electronic Medical Records (EMR) Market Snapshot

Based on a market report from Future Market Insights (FMI), the future of EMR systems that is the electronic medical records (EMR) market will exhibit a CAGR of 7.8% for the forecast period 2021-2031 and is predicted to reach the valuation of US$ 21.5 billion by the end of 2021.

Owing to the outbreak of the COVID-19 pandemic and rising hospitalization of patients across the globe, the demand for electronic health record softwares grew by 5.5% year-on-year in 2021!




Key Points Covered in Electronic Medical Records (EMR) Market Study

⇒ Market estimates and forecast 2021 – 2031
⇒  Segment-wise, Country-wise, and Region-wise Analysis
⇒ Competitive Mapping and Benchmarking
⇒ Brand share and Market Share Analysis
⇒ Key Product Innovations and Regulatory Climate
⇒ COVID-19 Impact On Electronic Medical Records (EMR) Market
⇒ Recommendation on Key Winning Strategies


2016 - 2020 Electronic medical records (EMR) Market Outlook in Comparison to 2021 – 2031 Forecast

There are different types of electronic medical records and these Electronic Medical Records (EMR) are in high demand worldwide due to the expanding need for a healthcare system that operates effectively and smoothly. The market for electronic medical records grew steadily at a CAGR of 5.6% during the previous five years.
For medical professionals to have relatively simple access to patient histories, the digital revolution in healthcare is essential. A major driver throughout the projected period for EMR systems will be the increasing demand for software and systems that connect hospitals, clinics, and other healthcare facilities.

Moving forward, the future of EMR systems will see a greater emphasis placed on strategic partnerships between leading suppliers of electronic medical record solutions as market rivalry intensifies. Additionally, the ongoing demand for knowledge sharing and technology upgrades to improve healthcare efficiency will promote collaborations between important parties.
For instance, in April 2021, Kantar Health was purchased by Cerner Corporation for US$ 375 Mn. The acquisition is intended to speed up progress in life science research and improve the standard of patient care by combining Cerner's technology and medical data with Kantar Health's top life science expertise.



How is the Implementation of EMR Systems for Pediatrics Care Affecting Growth?


Over the past few years, general medical clinics and pediatrics have become more and more popular with using electronic medical records software. However, children-specific EMR systems have limitations because they are unable to offer clinical decision assistance for vaccinations and weight-based medicine dosing with rounding.
Application programming interfaces (API) are being integrated with EMRs by market participants to offer better, more advanced pediatric functions.




What is the Impact of Electronic Medical Record Protection Laws?
On May 12, 2017, the United Kingdom's national healthcare system (NHS) was the target of a widespread ransomware cyberattack called "WannaCry." According to the U.K.'s National Audit Office, the cyberattack hit 603 primary care clinics in addition to 80 NHS trusts in England.
To prevent future cyberattacks, the U.K. government introduced the "Data Security and Protection Toolkit" in April 2018. The Care Computer Emergency Response Team (CERT) was established following the new legislation to combat intentional data security breaches and impose severe penalties for malicious data theft.

Country-wise Analysis
Why is the US leading the Electronic medical records (EMR) Market?
A supportive environment will be created for the adoption of electronic health record softwares across the U.S. healthcare sector through the existence of well-established healthcare industry, advantageous insurance policies, and the presence of major market actors in the nation.
Growing awareness regarding the importance of EMR and rising healthcare IT integration will boost the market growth. In June 2021, Veradigm® joined hands with PRA Health Sciences Inc. to create an electronic medical record-based clinical research network across the US.
Paradigm will leverage its StudySource platform in this partnership to provide clinical research functionality to its current EMR solutions. Any physician will be able to provide clinical research as a choice to their patients thanks to PRA's eSource technology and clinical research experience. This will increase the trial procedure's effectiveness and encourage clinical trials' variety.
Category-wise Insights

⇒ Why are Cloud-Based EMR SetUps Gaining Popularity?
Low cost and easy installation along with easy accessibility to medical data from anywhere in the world are driving the sales of cloud-based EMR set-ups.
⇒ Which Product will Register High Demand?
Hospital Electronic Medical Records (EMR) are predicted to showcase elevated demand throughout the forecast period owing to increasing cases of pandemics and epidemic infections and the need for vaccination against the plethora of diseases across the globe.
⇒ Which are the Key EMR End Users?
Clinical segments are expected to generate the highest demand throughout the forecast period. A growing pool of patients and better accessibility to healthcare will elevate the demand in clinics.



Electronic medical records (EMR) Market – Report Scope



Conclusion and next steps

Many healthcare organizations are looking for support in finding value-based care solutions that work for them. They are dependent on the advancement of technology to help enhance patient care, lower costs, and improve outcomes throughout the continuum of care.
With technology and talent top of mind, healthcare organizations are learning how to implement business-critical solutions to enable value-based care with applications available in the marketplace. Electronic medical records benefits all of these factors and more so it's no surprise why the future of EMR systems looks promising.
Transform your healthcare software with our expert team! Learn about the future of EMR systems in our blog. Click here to read now and discover our healthcare software solutions.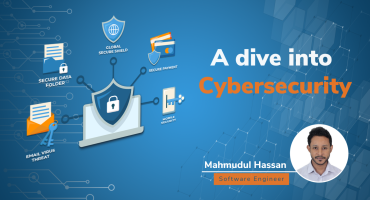 A Dive into Cybersecurity
January 25, 2021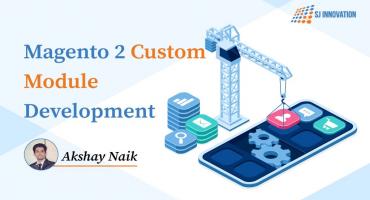 Magento 2 Custom Module Development
October 31, 2020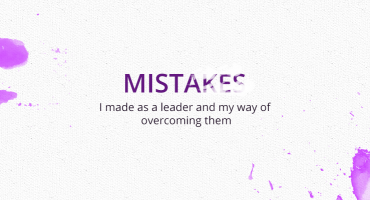 Mistakes I made as a leader and my way of overcoming them
October 23, 2015