A fool with a plan...
April 7, 2021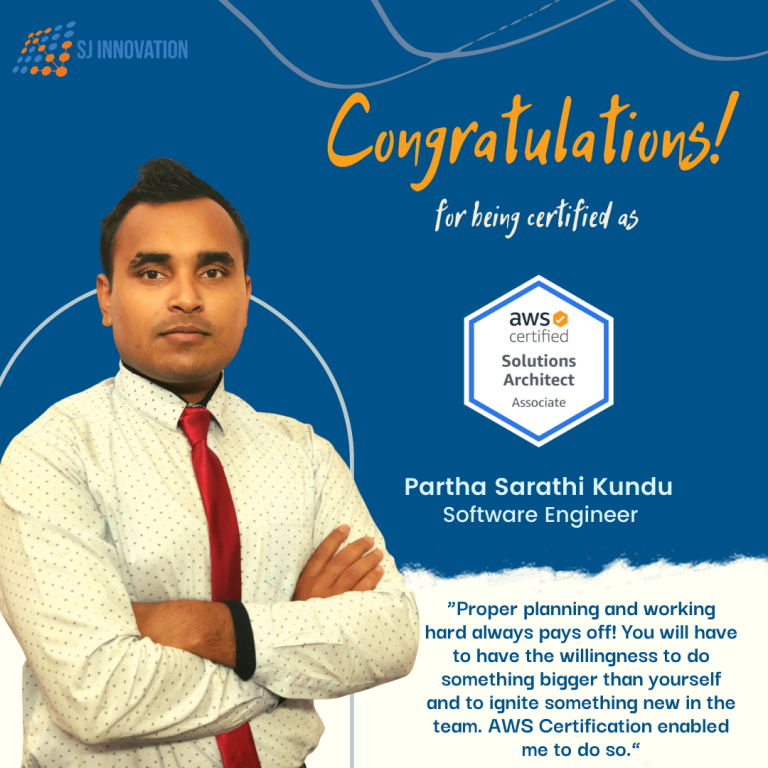 I consider it as my weakness that I think a lot before doing any major changes in my life and it can be if this way of thinking don't give you any final solutions to take step going forward.
And when I found out that I always have an end decision after a period of thinking, I think of it as a plus a point to take time to think, to rethink about your position and take action accordingly.
Again I am using a lot of think word to make you all rethink about what you all are thinking! ;-p
Does it help?
This week I have achieved a certification from Amazon Web Services (AWS). I belong to traditional web development background and with no experience from server side work or Cloud related works and so I had to think a lot to move my way forward completely to cloud engineering and development. Not only I thought thoroughly but also I did plan and set up a 5 years timeline for my cloud journey.
Initially I took interest in Cloud Computing in the very beginning of 2020 when I got a free give away AWS Cloud Practitioner course from Stephane Maarek. Which was the stepping stone for my cloud journey and I loved the rush with all the time with the course as it was asked to complete it within one month by the author and if we do so we will be given a voucher to sit for AWS Cloud Practitioner Certification Exam. And I did complete it with in the very first week but there were people faster than me as well ;-p.
After that course I didn't stop learning AWS services and technologies from all over the web. Another fantastic course completion was from Andrew Brown with free learning resources from his website and YouTube which was shared with me by my CEO, Shahed Islam. The course was for AWS Certified Solutions Architect - Associate and that's when I started planning for AWS to take it next level by getting certified. Because when your CEO gives you any link you better plan for it! :-D
I then started to communicating with all the local and global AWS cloud communities to get connected and learn from them. I was surprised and felt how far I will have to go when I joined into the slack community organized by Adrian Cantrill. I was like in the middle of sea with a hell lot of information and knowledge base within the slack community. I asked a lot of silly questions there and got fantastic resources to learn from. So many experts are there to lend you a hand so feel free to join in there.
I was astonished how AWS community and all the Amazonian are eager to help all the newbies. When I got introduced with Mohammad Zaman and got connected with his slack community specially for Bangladeshi students and techies to spread cloud awareness and teachings called CloudCampBangladesh. We had opportunity to get connected with local AWS learners and share all the learning experience including forming team to learn how to write idea narration, design solutions architectures and plan for a idea execution step by step and all reviewed and instructed by Mohammad Zaman himself no matter what the time is that. So fortunate to get to learn and get connected a few bright mate there.
Was that too much...?
You may think! Apart from a full time job responsibility, I was planned by myself and determined to go above and beyond with AWS learning, I started having 14 hours of office time as my personal computer was broken! :-( but I had to raise the bar for myself. Meanwhile the whole world was facing the furious COVID-19 pandemic and I had no chance to sit for certification exam. So I waited and waited...
I was fortunate to be in such a organization SJ Innovation LLC where if you show that you have dedication and have what it takes to shine then you will always be supported to grow yourself, to learn new technologies to achieve bigger organizational goals. Yes, I was more than supported with all the paid AWS certification learning resources and to make it happen given enough time.
Exclusive support from AWS Community Builders Program...
Lately end of last year I got selected a Community Builder from AWS newest Community Builders Program by this good man Jason Dunn. I am more than grateful to him to selecting me for the program and supporting me with a Certification exam voucher for Certified Solutions Architect - Associate. Above all the very supportive and exclusive Community Builders Slack Community helped me to think big and chase my dream. I am so thankful to these whole community.
One soul who was always with me, no matter what...
Yes, the lady from whom I get all these energy to run extra miles and who never missed a day taking with me! Without your all smiling face I couldn't do all these I do! I love you, Mom! <3
I become very emotional whenever I think about all these people all the way through out this little, tiny success whatever I have now. Please keep me in your prayer. Love you all.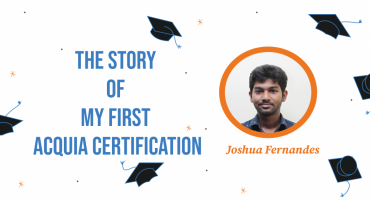 The Story of My First Acquia Certification
November 3, 2020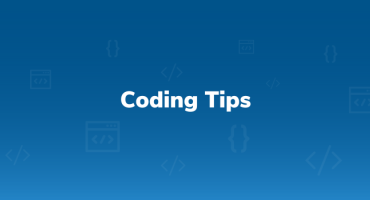 Coding Tips, Duke Experience
March 14, 2018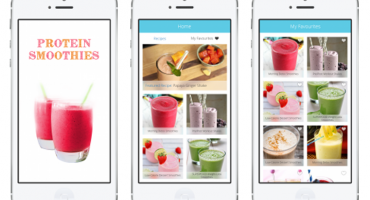 Case Study – Protein Smoothies (Mobile App)
June 5, 2014