Why Outsourcing Development Projects to Goa is the Key to Long-Term Business Success?
January 23, 2023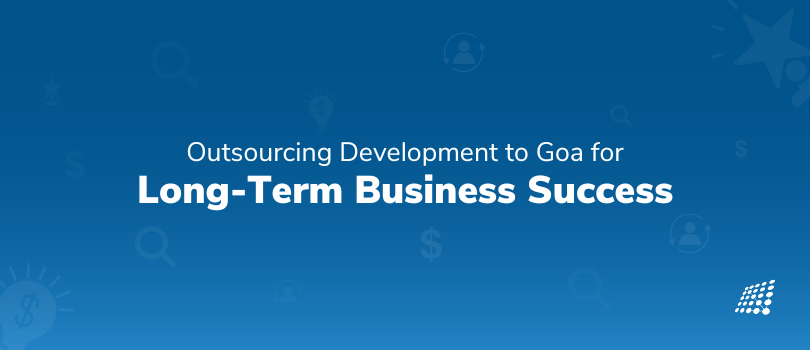 The trend of offshore outsourcing soon became a wise way to operate and stay competitive in the tech world. New research from Commit reveals software development outsourcing will grow 70% by 2023! After all, many companies are outsourcing their software development in a bid to obtain the highest quality for the lowest cost. This is also the reason why software outsourcing to Goa India is becoming an increasingly popular strategy for businesses. 
However, superior quality craftsmanship at a lower labor cost is not the only reason why offshore software outsourcing to Goa India is a good move. In this blog, we will get acquainted with the reasons why outsourcing development projects to Goa is the key to long-term business success. 
Development Cost-Effectiveness 
Development costs can be very expensive, especially if you outsource development to countries with high wages. 
The top factors that can impact development costs include project complexity, UI/UX design complexity, functionality, data migration, and software integration. 

The human resources involved also need to be taken into account. 
However, by software outsourcing to Goa India, cost-effectiveness during the software development process is assured. After all, the Indian rupee has a lower value in the market when compared to other currencies, and the difference in US dollar and Indian rupee rates is for everyone to see.
When you offshore software outsourcing to Goa India, businesses can take advantage of lower wages. This can result in significant savings, which can be used to invest in other areas of the business. So you don't have to bear the development costs that you usually would have paid in other countries. 
Also, while Goa is known for its relatively lower cost of living compared to other major cities in India, such as Mumbai or Bangalore, it doesn't mean that the developers are any less talented. They are just located elsewhere. So, businesses can potentially save money on labor costs by a significant amount when hiring an offshore software development company in Goa India. Also, businesses can access a larger pool of skilled workers to get work done faster and more efficiently. As a result, businesses can save even more money on development costs.
Low infrastructure cost
Software outsourcing to Goa India helps you save on your investment as there is no need to establish a physical office in your own country. The state also has a low crime rate and a strong infrastructure (as of March 21), including seven formally approved and three notified special economic zones (SEZs). 
Fluent and strong communication skills
Companies seek developers with fluent communication skills, particularly in spoken and written English, as the IT industry operates primarily in this language. Goa is a multilingual region, and many professionals not only possess strong English proficiency, but also have effective communication abilities, making it easy to interact with clients, collaborate on ideas, and resolve any issues or concerns. Many global software development companies rely on software outsourcing to Goa India, without encountering communication difficulties. 
Access to a Skilled Talent Pool amidst Growing Demands
According to the US Bureau of Labor, the demand for software developers, QA experts, and testers will grow by 22% between 2020 and 2030 which makes it the fastest-growing occupation in the country. 
The very noticeable lack of software engineers in the US cannot be filled by the domestic talent pool alone. So, software outsourcing to Goa India will remain the wise solution for most companies. There are many outsourcing software companies in Goa India and the state has a long history of producing excellent developers. Overall as well, Indian IT graduates are prevailing in various global companies, with many companies having CEOs and top managing directors who are of Indian origin. 
The education system in Goa is better than most in the country, with many top-notch graduation and post-graduation colleges that help students proceed in their careers. Also, many developers in Goa have experience working with Western companies, so an offshore software development company in Goa India is also familiar with the business and cultural context. This makes it easier for them to work effectively with teams located in other parts of the world making offshore software outsourcing to Goa India a wise move.
Increased Flexibility to Perform Tasks
One of the key advantages of software outsourcing to Goa India is the flexibility it affords businesses. When a business outsources software development to Goa, it can be more flexible in its development plans. They can choose to staff projects entirely with workers from Goa, or they can mix and match workers from different locations depending on their specific needs and so make use of the entire team's skillset to its best potential. This allows businesses who offshore software outsourcing to Goa India get the best possible value for their outsourcing dollar.
Risk reduction 
The cost of development projects can often spiral out of control if businesses don't have a clear understanding of their costs. There are many outsourcing software companies in Goa India that are efficient in their approach and have a good understanding of how workflow functions. They also have better exposure to project management principles, and global happenings and can stay ahead of software trends and risks. As a result, outsourcing development projects to Goa India helps as these professionals can analyze processes in totality when trying to mitigate risks associated with development projects, including cost overruns, schedule delays, and quality issues. 
By outsourcing development to Goa/India, businesses can get a better handle on their costs. Schedule delays are another common risk associated with development projects. By outsourcing their development to Goa/India, businesses can avoid these delays. This is because developers in Goa can manage their time effectively, and the time difference between Goa/India and developed countries is often less than five hours. This makes it easier for developers in Goa/India to communicate with teams located in other parts of the world.
As for quality issues affecting development projects, the developers are typically very skilled and have a lot of experience working on high-quality projects. Additionally, many quality assurance experts are located in Goa/India. These experts can help make sure that development projects meet all the necessary quality standards.
Support by the Indian and Goan governments
Another reason for outsourcing development projects to Goa India is that there is support for IT companies from the governments of Goa and India. The government supports IT talent and is an emerging state for startups, giving fresh talent many opportunities to work on outsourced projects. There are many tax benefits and simplified formalities that the Goa government has set in place to set up offshore development teams for various projects. 
When you look at technical education, the Goa government has set up a lot of initiatives. For instance, one of the most famous software developing companies, 'Oracle' has signed an MOU with the Goa government to integrate the Oracle Academy curriculum into the educational programs of the state's schools and colleges. Based on this MoU, 250 faculty members will go through specialized training on the Oracle Academy curriculum, which will be delivered to 18,000 students from 113 universities in the state, including the state engineering colleges, degree colleges, and polytechnics, as well as secondary and higher secondary schools over the next three years. 
"The Government of Goa's Department of Information Technology (DoIT) has established IT Knowledge Centers (ITKCs) throughout the state, managed by Info Tech Corporation of Goa Limited (ITG). These ITKCs offer citizens a wide variety of information. It also provides Communications Technology (ICT) training, from basic computer courses to diploma programs, equipping them with the IT skills needed to keep up with today's fast paced digital age. To know more, you can visit https://infotech.goa.gov.in/itkc.html.
So there you go! Given these factors, you can see why and how software outsourcing to Goa India makes sense for global companies. So what are you waiting for? 
If you need any more information or are wondering how we can help you achieve software success, get in touch with our proficient and skilled team of software development experts today!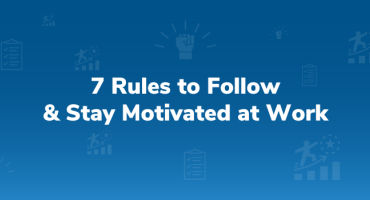 7 Rules to Follow and Stay Motivated at Work
May 9, 2017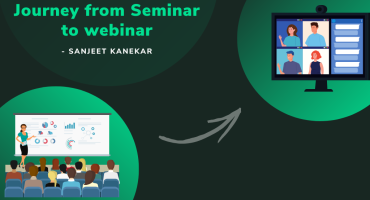 Journey From Seminar To Webinar
September 14, 2020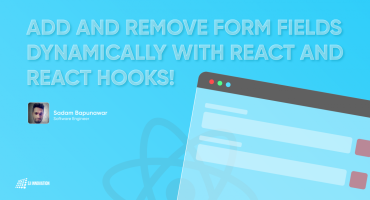 Add and Remove Form fields dynamically with React and React Hooks
August 30, 2021